Everett-Stewart Regional Airport
History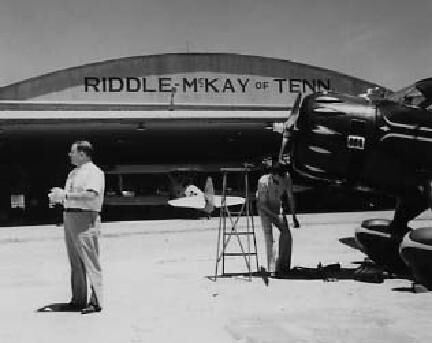 Prior to the United States entering World War II it was recognized by the military that great strides would have to be made to bring our air power up to strength of the Axis powers. Congress agreed with the military and by 1942 steps had been taken to train the military pilots. Obion County Tennessee was chosen as a training area and a plot of ground, about 840 acres east of Union City and just east of the Obion River and north of the Union City-Martin Road (now Stanley's Chapel Road) was chosen to build a training base. State Highway 22 had not been built at that time, and the road now known as Airport Road just east of the Poplar Meadows Golf course actually ran due North from the present intersection with Stanley's Chapel Road. This road was relocated during the construction of the training field.
As most war time construction was done this training base was built quickly. The Riddle-McKay Company, now Embry-Riddle University, was contracted to operate the base and the training program. A large number of metal buildings were built in 1942-43, well as a wooden control tower. Two wooden hangers were added in 1943. Two metal hangars and two metal maintenance buildings are still in use today. The control tower was replaced by the present terminal building. Approximately 19 classes of cadets were trained at Riddle-McKay Field in Union City and were sent all over the world. The primary training aircraft was the PT-Stearman.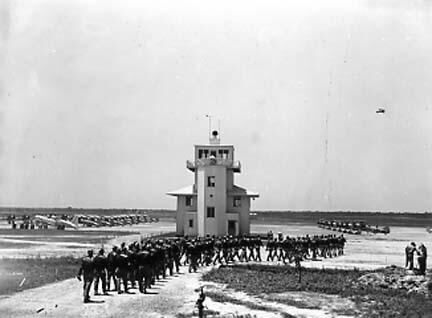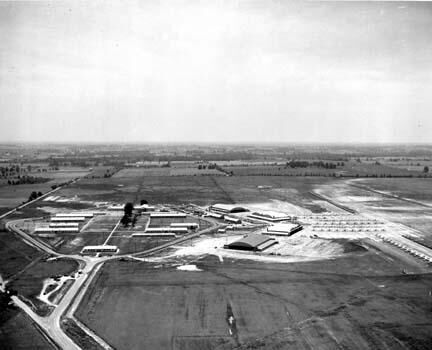 After WWII, the War Surplus Act allowed the airport to be given to Obion County. The grant included certain stipulations about how the land could be used, sold, retained, etc., and that it must be used as an airport. It was named the Tom Stewart Airport after Senator Tom Stewart. Later, Congressman Robert A. "Fats" Everett's name was included and for many years it was known as the Everett Stewart Airport. In late 2007 it became the Everett Stewart Regional Airport jointly operated by Obion and Weakley counties.
The airport has been maintained as a public airport for sixty years and many improvements have been made, and many more are planned. The Everett Stewart Regional Airport Commission is dedicated to maintaining the airport as a very important part of the infrastructure of NorthWest Tennessee and Western Kentucky, especially Obion and Weakley counties.